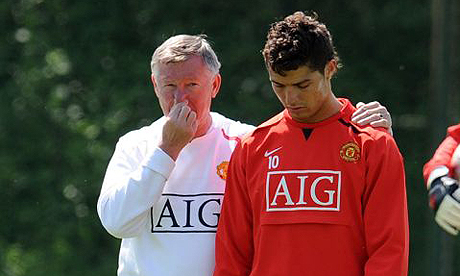 The world player of the year, Cristiano Ronaldo, has left Manchester United in a deal worth about £80 million to Real Madrid and now we will see this season who will be capable of replacing him at ManUtd.
Ronaldo came into ManUtd as a relatively unknown player to most of the world but during his stay at Old Trafford helped ManU to two consecutive premeirshio titles and one champions league trophy. He was also their main goal scorer and playmaker for his last two seasons at the club and also became the first player playing in England to win the FIFA world best player. Most of us already know all these i have mentioned but now his gone who will be ManU's main player?
The first name that comes into our minds is Rooney. I respect Rooney because of his intelligence towards the game and technical abililty but can he accomplish ronaldo's feat?
Antonio Valencia the new recruit from Wigan is a player with great speed and strength like that of CR9 but will he be able to replace a player who gave ManU over 50 goals for the last two seasons. I doubt it, Valencia is a good player in his own right but his goal scoring ability is in doubt.
Who do you think can replace Ronaldo? Please leave your comments.